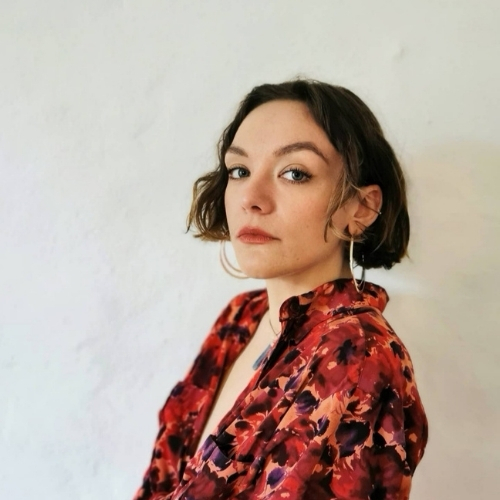 Hannah Macfarlane is a multidisciplinary artist, the core of her practice being sculpture and printmaking. Currently focusing on the tactile realm of wet felting, Macfarlane explores intimacy and vulnerability through the application of unusual materials and processes of art-making, her performance art acting as a gesture of self-care. Cultivating a tender sense of self in uncertain times and learning to sit comfortably with discomfort is her primary goal.
Macfarlane uses her art practice as a means of processing, healing and learning as she engages with her chosen material, currently creating sculpted forms by combining hand-dyed fabric, stitching and wet felting by continuously rubbing wool with soap and warm water. Resulting in visceral manifestations, upon closer inspection one is made to think of their own fragile body as Macfarlane threads and weaves these materials together.
Recently graduated from the Michaelis School of Fine Art, she currently lives and works in Cape Town, South Africa. Macfarlane has recently been a participating artist in the ArtistLab development programme with Latitudes Online, in collaboration with artist Mandy Johnston and mentored by Bonolo Kavula.
Read More