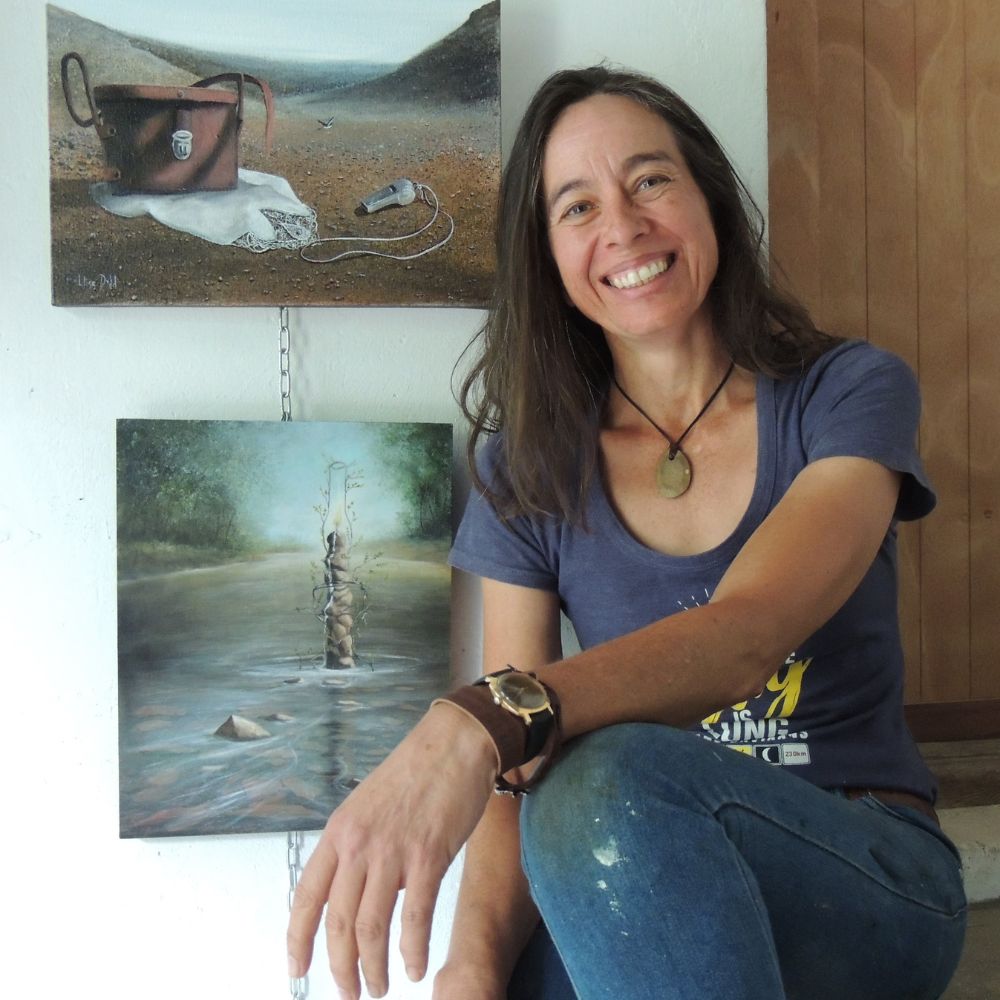 Llise Dodd (1968 - ) grew up in a small village, Wittedrift, in the Bitou Valley, Southern Cape and she currently lives and works as a full-time artist on a farm in the Elands River Valley in the Eastern Cape. 
Llise studied musicology at the University of Port Elizabeth (now the Nelson Mandela University) and taught music for two years before enrolling for an art course at the late Susan Barnard's Knapp Art School in Uitenhage.
Having majored in ethnomusicology, she also applies interdisciplinary methods in her visual creations. She creates her work in acrylic. Landscapes, incorporating surrealism, is a favoured subject matter. As a keen mountain biker, she enjoys cycling in remote areas for inspiration and reference photos. 
Llise has held seven solo exhibitions and has participated in over 100 group exhibitions. Her work has been included in the coffee table book Art and Artists of the Eastern Cape.
She taught art privately to adults for fourteen years and was the co-owner of a pop-up art gallery in partnership with her late artist friend, Tertius van Huyssteen. Together they hosted exhibitions in various places in South Africa. She opened her studio on the farm in Elands River Valley as a permanent exhibition space to the public in 2017. She presents workshops in acrylic painting on the farm and regularly acts as a judicator for school art festivals.
She has been part of the Spier Art Trust's Creative Block project since 2016 and was one of four South African artists chosen for the Nando's Creative Exchange 2021.
In 2022 she acted as one of the judicators for the Nelson Mandela University's ArtMath programme where learners (on school level) are encourage to make connections between Mathematics and Art.
Read More