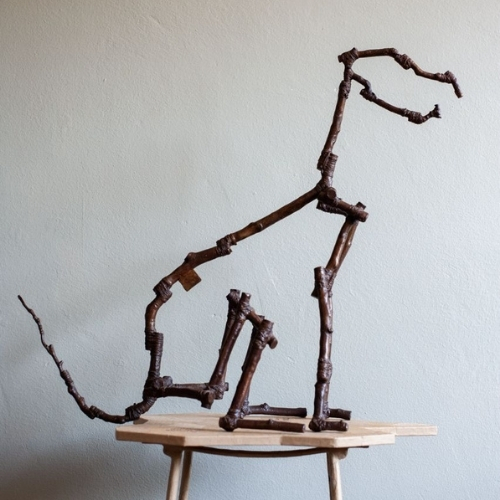 Marius Jansen van Vuuren born in 1981 in South Africa is a multidisciplinary artist working in various materials. Part of his process is collaborating with other artists when creating large scale artworks in public spaces. His interests speak to establishing relationships with the spaces that we inhabit, both physical as well as social. Consequently, his works aim to engage the public as part of his art creation process.
Born in 1981, Jansen van Vuuren received his BTech: Fine Arts degree from the Central University of Technology in Bloemfontein in 2009, and has since worked as an art artist, facilitator, educator, and art coordinator. In 2016 he built a giant sculpture as part of the flagship project of the Free State Art Festival. This led to collaborations with international artists on a variety of large-scale works, including the world's largest straw squirrel in Kazakhstan, as well as works in China and the UK. Recently he coordinated the Presidential Public Arts Program (PPAP) which enabled 100 artists to create mural paintings as part of the Presidential Employment Stimulus Plan (PESP).
Read More
There are currently no artworks by this artist available on Latitudes. Please contact [email protected] if you would like us to source works.