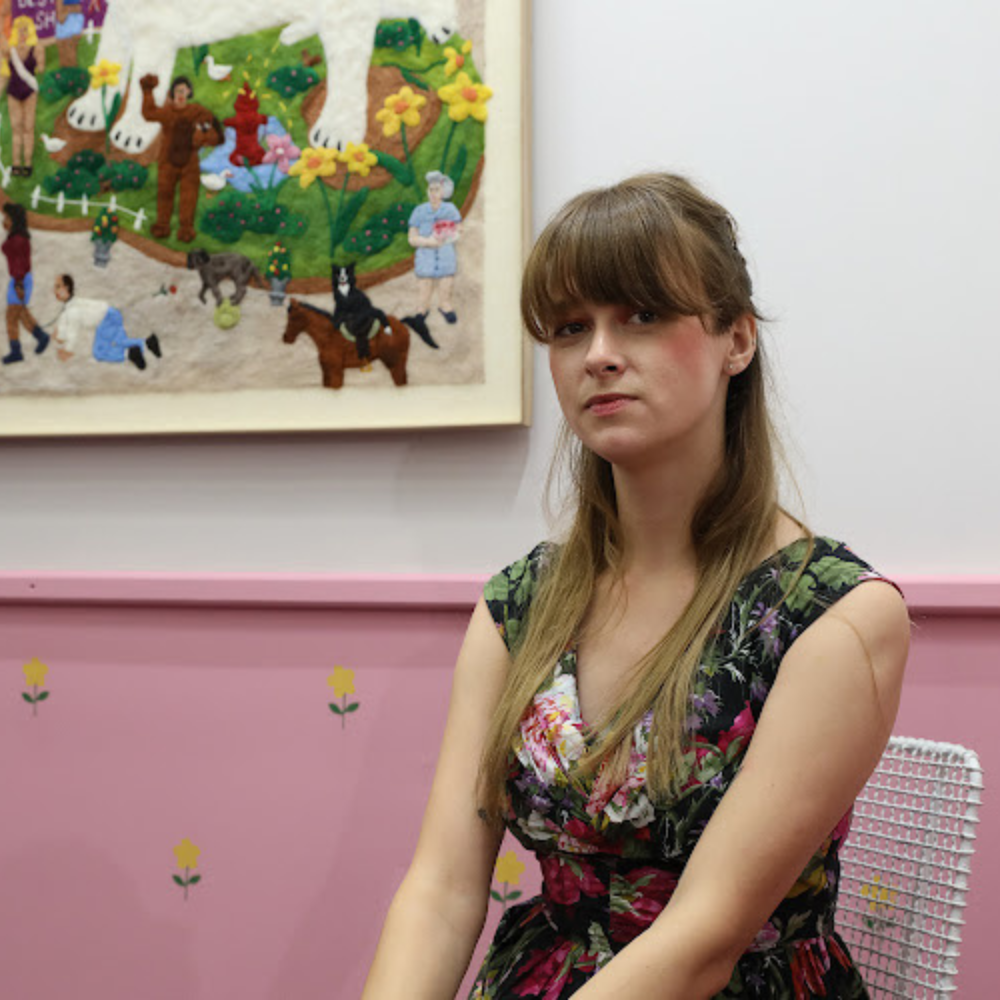 Michaela Younge was born in 1993 in Cape Town, South Africa, where she currently lives and works. The artist graduated from the Michaelis School of Fine Art, University of Cape Town, in 2015, receiving distinctions in both her theoretical and practical studies.
In 2022 Younge presented a solo booth as part of the curated Tomorrows/Today section at the Investec Cape Town Art Fair, where she received the section's most promising Artist Award. In 2021, she showed new work in a solo exhibition titled Gossip From The Palace at SMAC Gallery in Stellenbosch, South Africa.
In 2020, she presented a body of work as part of SMAC's Artist Room series in Cape Town, South Africa, as well as producing an immersive virtual experience, titled Everything Must Go, in collaboration with The Plot Gallery, as part of the virtual edition of FNB Art Joburg 2020. In 2019, Younge presented her solo exhibition, Nothing Bad, at SMITH in Cape Town, South Africa, as well as a solo presentation, titled Its Low Tide and I'm Scraping the Rocks, at the 1-54 Contemporary African Art Fair in London. 
Read More