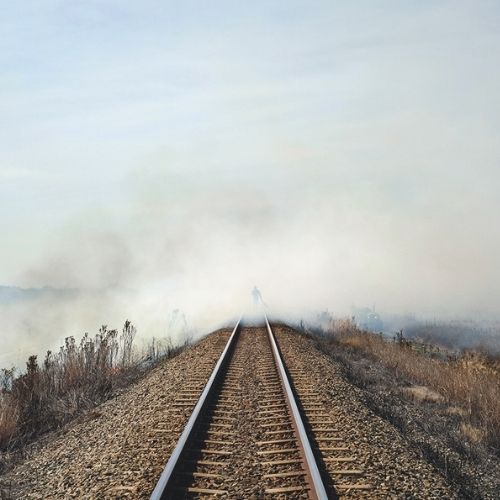 Roger Palmer works with photography in conjunction with other media including temporary wall drawings and paintings, texts and neon signs.
Since the 1970s, he has exhibited widely with numerous exhibitions and projects in the Austria, Canada, Czech Republic, Estonia, Finland, France, Germany, Greece, Iceland, Ireland, Israel, Lithuania, the Netherlands, New Zealand, Portugal, Russia, South Africa, Spain, Uganda, the UK and the USA. He has also published several artist's books and exhibition catalogues and is represented in public collections including the Tate Gallery and the Victoria & Albert Museum, London. In 1985, Palmer began the first of many projects in South Africa. Comprising ten photo-triptychs, 'Precious Metals' (1986) focuses on two related rural communities in the Western Cape. First exhibited at the Serpentine Gallery in London, it was awarded the Bill Brandt Prize for the best UK photography exhibition of 1987. In 1993 Palmer presented 'Precious Metals' as a gift to the ISIKO South African National Gallery.
Since 1991, Palmer has exhibited on several occasions in South Africa including solo shows in Cape Town and Johannesburg e.g. 'Colour Blind' (ISIKO SA National Gallery, 1993), 'Buttock & Tongue' (Rembrandt van Rijn Gallery, Johannesburg, 1997), 'International Waters (AVA Gallery, Cape Town, 2001), 'Plume', (Michaelis Gallery UCT, 2006 and The Premises, Johannesburg, 2007), 'Sediment' (Commune.1 Cape Town 2014) and 'Spoor' (Commune.1 Cape Town 2016).
Six large silver gelatin prints that were exhibited as part of 'Sediment' are available for purchase via Latitudes Art Fair. All six are included in Palmer's book, 'Circulation' (Fotohof edition, Salzburg, 2012); four were made in South Africa in 2010 and two were made in Namibia in 2008 as part of a project titled 'Latitude'.
Palmer's recent book, 'SPOOR' (GOST, London, 2019), comprises 83 colour images and a series of map-based pages. Some of these images are now available as framed prints via Latitudes Art Fair.
A recent interview with the Director of Photography at the V&A Museum: Victoria & Albert Museum Life: an interview with Roger Palmer
Read More
There are currently no artworks by this artist available on Latitudes. Please contact info@latitudes.online if you would like us to source works.