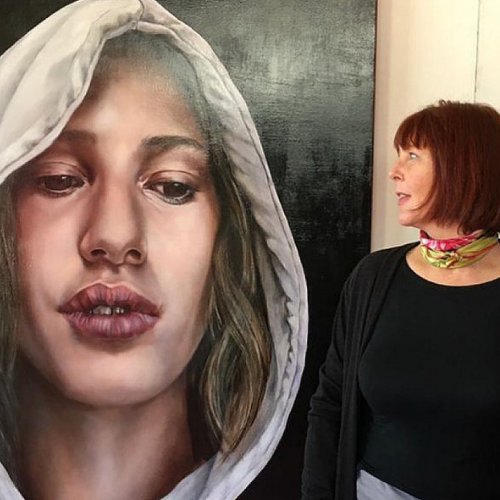 Vanessa studied Fine Art at Natal Technikon, South Africa, majoring in painting.
Since 1987, she has worked full time as a fine artist, predominantly in painting, although she has experimented in photography, print medium and sculpture too. Her paintings are created on board, paper and canvas. Her work is varied, but is concerned with human emotional response and relationship to one another, the landscape and within abstraction.
After viewing an exhibition of Mark Rothko's in London in 1998, she began to experiment with abstract images, concentrating on the effects of colour, light and various mediums, such as beeswax, industrial varnishes, building materials and metal leaf.
She has curated and exhibited in numerous exhibitions in the USA and SA and currently lives and works in Cape Town, South Africa. 
Read More
There are currently no artworks by this artist available on Latitudes. Please contact info@latitudes.online if you would like us to source works.