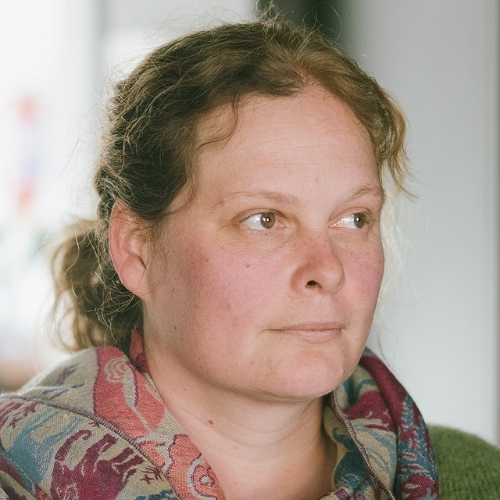 Audrey Anderson's style explores the blurred lines between graphic narrative techniques and fine arts. Although she prefers archival ink, Anderson uses various mediums and techniques to overemphasize and complicate her subject matter.
Armed with a Go-Pro, she captures everyday life for her inspiration: "the simplicity of the everyday is a great source of imaginative adventure for me". The result is artworks which act as visual clues, sparking a sense of curiosity, and inviting dialogue within open-ended, interpersonal narratives.
Born in Sunnyside, Pretoria, Anderson, completed a BA Fine Arts (Honours) degree at the University of Pretoria in 2006. Anderson was awarded the SA Taxi Foundation Art Award in 2016. She has participated in numerous international and local exhibitions. Her most recent solo exhibition, Stand a little less between me and the sun, was at Gallery 2, Johannesburg in 2020.
Artworks of Anderson are included in the collections of Nando's UK and SA, Hollard, Spier, Alpine Attitude, Taxi SA, Art Bank of South Africa, Reuters New York and Forbes Africa. She currently works from her home studio in Johannesburg. 
Read More