Linathi Makanda
IMAGINING HOME: Home As iLali (Full Set Of 8 Photographs)
Store Review (0)
PRESENTED BY : Linathi Makanda
SKU
linathi-makanda_imagining-home-home-as-ilali
More Information

| | |
| --- | --- |
| Frame | None |
| Edition Size | 4 |
| Medium | Photography |
| Height | 21.00 cm |
| Width | 29.70 cm |
| Artist | Linathi Makanda |
| Year | 2021 |
IMAGINING HOME
Although our notion of home changes constantly, it tends to remain the same. Geographic definitions often limit our perception of this place, but at close view, it lives, breathes, and transcends what is seen on the ground.
Imagining Home as a project challenges these limitations and depicts home as an intersection of people, spaces, and time. It re-imagines home as a person, a sentiment of nostalgia captured, and all these being places you can travel to. The photographer examines a place's identity and its character as shaped by its happenings.
Through these photographic works, we orbit the photographer's definition of home and experience the poetry of a place, space, and the liminal being a grandfather, generational stagnancy or change, a childhood memory, a backyard, a Sunday afternoon, grief, electricity lines, a sunset. All these coming together to make us feel.
The home and what it encompasses are largely influenced by our own experiences within it, however, we are not isolated from the environment around us, and as such, our perceptions and experiences even within those environments contribute to our worldview.
As we define home in the artwork on Home As iLali, we explore the notions of place, a sense of community, landscape, time, and the presence and absence of isolation. Through the artworks, we observe how the past, present, and future can intersect in one place, how things can change, but can also remain the same, and how history will always be a part of us.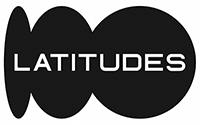 Download PDF