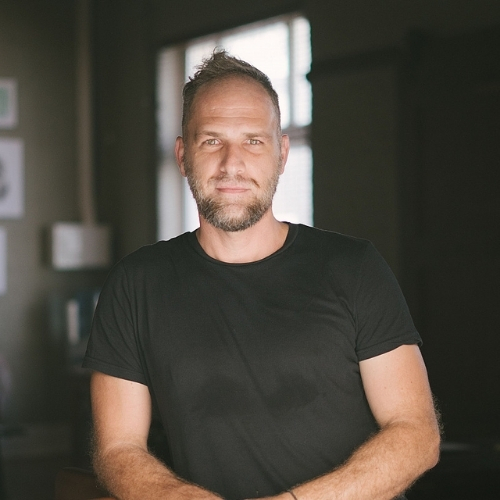 Chris Kriek has always had a keen interest in art and design but it was only recently that he decided to pursue a full-time art career. He works in many different mediums (including sculpture and ceramics) but his preferred ones include charcoal drawing and oil painting.
Kriek's inspiration comes from memories and records of his own and found analogue photography as well as film stills from VHS home and documentary movies. He says that he explores the way we construct and recall memories through the use of collage, layered drawing and oil painting. Often using found ephemera and discarded snapshots as a starting point to reinterpret-edit-erase-re-imagine memories. His style ranges between the figurative and the abstract.
He obtained a BA Fine Arts (Applied Graphics) in 2005 from the University of Stellenbosch (Cape Town), specialising in analogue art photography. Kriek's work experience is varied; graphic designer, illustrator, art director, running businesses and part-time lecturer in design and drawing (College of Cape Town). Kriek lives and works in Cape Town. 
Read More