REVERB | Abstract Resonances // Contemporary Voices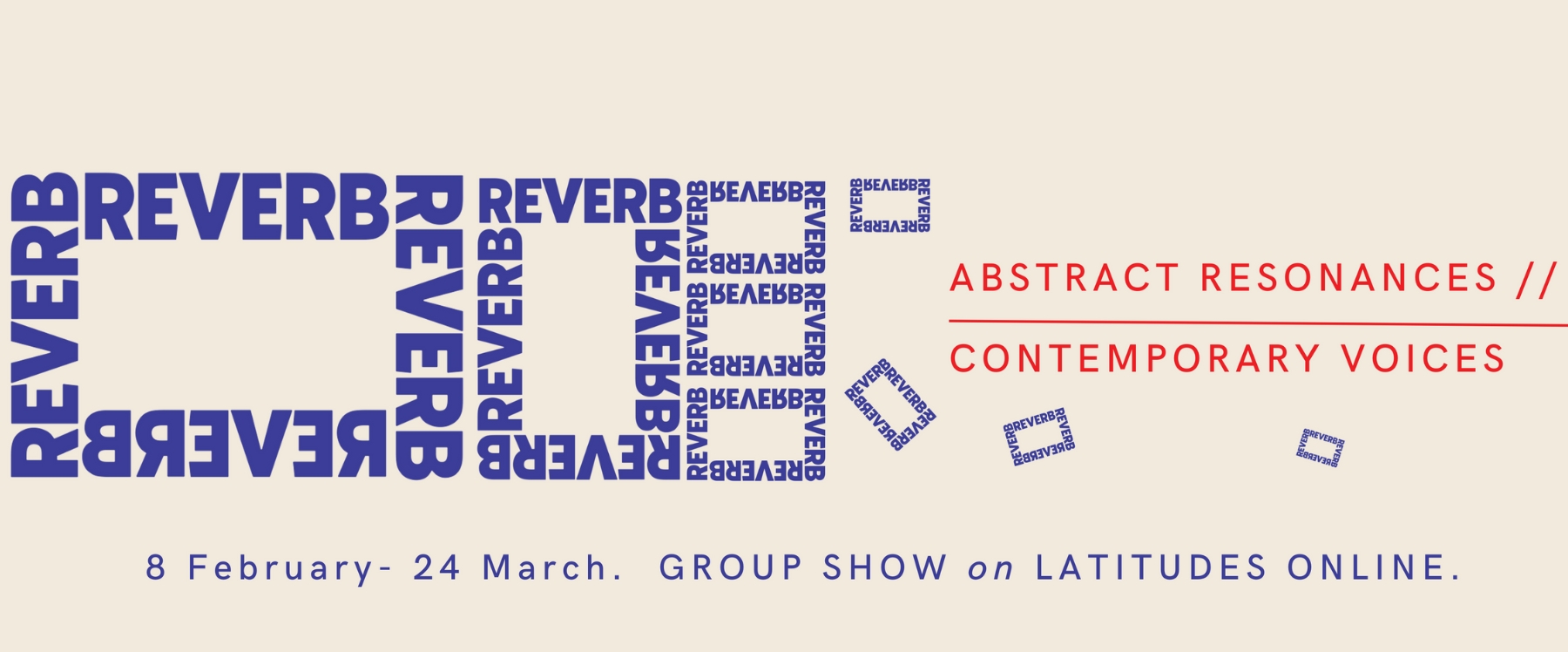 REVERB 23 | Abstract  Resonances // Contemporary Voices
Presented by Latitudes Online
REVERB is an exhibition that showcases the work of over fifty contemporary artists from Africa as they collectively forge a sensorial map of sight, sound and texture through the medium of abstracted form.
Thematic Curation:
Paper Phenomenon: This selection of works celebrates the transmutation of paper into two-dimensional and three-dimensional artworks. The experimental fragility that anchors the processes of visual artists Isheanesu Dondo and NomThunzi Mashalaba is rediscovered, while Karla Nixon and Sunali Narshai seek to distort paper altogether, experimenting with the addition (and removal) of dimension. (Karla Nixon: That's Wear I to Isheanesu Dondo: Anunnaki)
Textural Alchemy: Texture embeds meaning in the structural compositions of Dela Anyah's rubber tyre tube tapestries, Benjamin Salvatore's perforated pine wood and Atang Tshikare's wooden sculpture of a brain. This facet of the show aims to expand upon the understanding of the malleability of material, but also to evaluate the ways in which the meta-abstract ideas of the artists make their way into the physical. (Atang Tshikare: Botlhale to Mfezeko Gumada: Ithuu Tyaa Naa Nee Hlabathi)
Surrealistic Allegories: Symbolism, form and figures combine for artists processing the bizarre and confusing aspects of their lives as they seek resolution. For Keabetsoe Makgoane and Nicola Holgate, a journey of self-discovery is illuminated, whereas painters Blessing Ngobeni and Lwando Dlamini include a mutation of landscapes in pursuit of serenity. The artworks selected highlight the inextricable link between the power of Abstraction and its relationship with the unknown. (Kay-Leigh Fisher: Wrongful Longing to Vusi Khumalo: Informal Settlement in Abstract)
Chromatic Vibrations: By means of a colour spectrum that is not only visually appealing but mood-provoking, this part of the show prioritises one of the most fundamental aspects of Abstraction: the emotional range that different artworks provide to cater to the vast human experience. The high vibrational energy of the bright colours moving on the canvas of Khotso Motsoeneng, Justin Southey and James de Villiers is evident, but the inclusion of more muted vibrational artworks by artists such as Virginia Mackenny, Juria Le Roux and Kirti Ranchod balance out a need for retrospective solitude as an equally powerful measure of emotional perceptiveness. (James De Viliers: Traces of Blue to Sera Holland: Up in the Pink Fluffy Clouds)
Engage in a multi-sensory experience by listening to our Afro Jazz inspired Spotify playlist while you browse through the Reverb online exhibition, and read Sean O'Toole's article on uncovering the love affair between art and music.
Read More