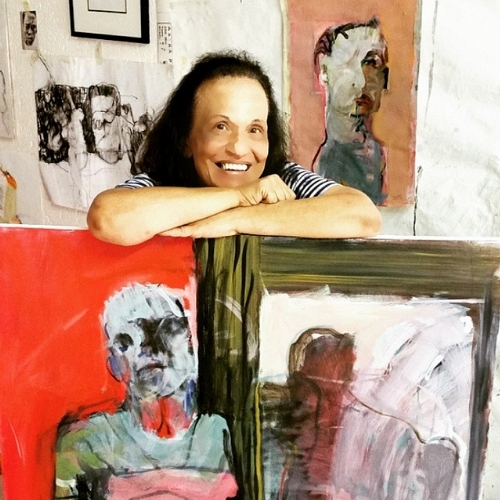 Ilana Seati is an established South African contemporary artist who creates figurative and abstract works that explore concepts of truth and fantasy. Seati was born in Israel and moved to South Africa in the eighties, where she continued her studies at the Bill Ainsley Johannesburg Art Foundation.
Seati only started focusing on her art career and exhibiting regularly after 2000. She has steadily built up her name in the South African art market, working with various galleries and showcasing many successful exhibitions, regularly selling out, one of them being the FNB Art Fair 2017.Her works have been collected by South Africa's top art investors, as well as international collectors and galleries in Europe and the US.
Seati paints mainly with oil and acrylic on canvas and Fabriano, but uses various other media such as charcoal, inktense, and has even produced sculptures and installation art.
'The manipulation of the human body has no specific connection to the real or fantasy world. What is real or fantasy is in the eye of the beholder. I use the form of the human body to communicate with the viewer. My art is a tool I use to express how I see the world and the uncertainty it represents. Through this communication, if it makes you feel something, can it possibly be a reality?' ~ Ilana Seati
Read More