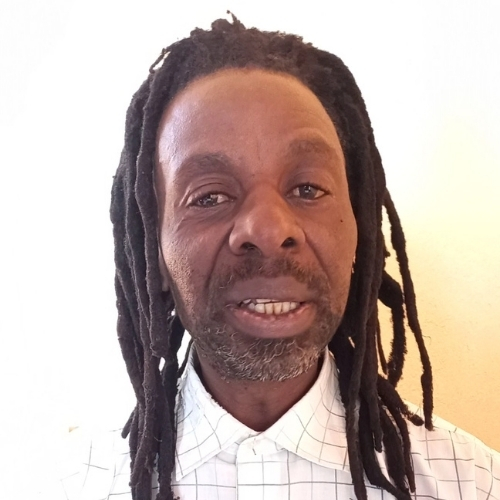 Lesego Brian Moncho (b.1966), in Taung, North West, South Africa. He is first born of three
children to Morongwa Martha Moncho, who herself was from a very artistic family of
musicians and herself a crafter. Moncho's interests of artistic expressions started at an early
stage of primary education. Always got punished by teacher's every time when found
drawing.
At first, he wasn't sure on which genre of the arts to follow, began with writing short
stories, then tried Music in Mahikeng but unfortunately the Cultural Centre was burnt down
during the Bophuthatswana uprisings.
In 1996 Moncho started drawing and painting on full
time basis and exhibited for the first time at the "Sol Plaatjie Annual art Exhibition hosted by
the University of the former Bophuthatswana in the same year. Ever since 1996 Moncho has been inspired from his upbringing in the old village where he was born in. He draws
inspiration from South African artists such as: Cecil Skotnes, Gerhard Sekoto, Alexis Preller,
George Pemba, Irma Stern and the founder of the Cubism Movement: Pablo Picasso
Read More