Brett Rubin
The Conquest for Horizontal Space
Store Review (0)
PRESENTED BY : Brett Rubin
SKU
brett-rubin_the-conquest-for-horizontal-space
More Information

| | |
| --- | --- |
| Medium | Ceramic print on glass |
| Height | 30.00 cm |
| Width | 30.00 cm |
| Artist | Brett Rubin |
| Year | 2013 |
Veld fire with speeding red car in foreground, outside of the town of Middelburg in Mpumlanga South Africa.
"For the machine meant the conquest of horizontal space.
It also meant a sense of that space which few people had experienced before – the succession and superimposition of views, the unfolding of landscape in flickering surfaces as one was carried swiftly past it, and an exaggerated feeling of relative motion due to parallax".
Robert Hughes, Shock of the New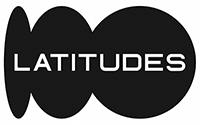 Download PDF