Roland Gunst
AFROPEANS series 1_#2
Store Review (0)
PRESENTED BY : Roland Gunst
More Information

| | |
| --- | --- |
| Frame | None |
| Edition Size | 2 |
| Medium | Digital collage |
| Height | 59.40 cm |
| Width | 42.00 cm |
| Artist | Roland Gunst |
| Year | 2019 |
Digital print on metallic silver paper, price includes wooden frame
The Afropeans series is being exhibited for the first time at Latitudes Art Fair 2020. Its inaugural show in Europe will be in May 2021 at Belgium's "Poreus" exhibition curated by Stef Van Bellingen. From September 2021 it will be part of a large exhibition on my work at the deSingel Centre of Arts in Antwerp, Belgium, where my new performance SPIRIT CAPITAL on fluid cultural, national and gender identity will be presented.
Afropeans is a series of portraits of Afro-Europeans inspired by the long history of the cross-cultural exchange between Europe and Africa. Around 1500, the Portugese discovered the Kingdom of Kongo, marking the beginning of a process of creolisation of the Kongo culture and society through Europeans. Around the same time, European artists started portraying the African presence in Europe in their paintings, showing how Africans—from slaves to members of the nobility—helped shape European society.
As with the Africans in the European paintings, the Afropeans' socio-economic and political status can be read from their clothing and the scarifications on their faces and bodies. Their bodies and clothes are sites of memory and identity. Africa's ancestral DNA and identity reveals itself on Europeans bodies, symbolising the African origins of humankind. Afropeans are a space of correlation, where African and European cultural traditions cohabit and merge.
Flandria, the first character of this series, was the main protagonist of the lecture opera performance FLANDRIA staged in major Belgian performing art centers in 2019.
More info on FLANDRIA and the Afropeans digital collage series:
https://www.johnkcobra.com/copy-of-lion-phase-2-act-i-flandria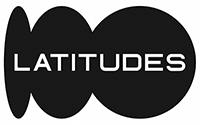 Download PDF