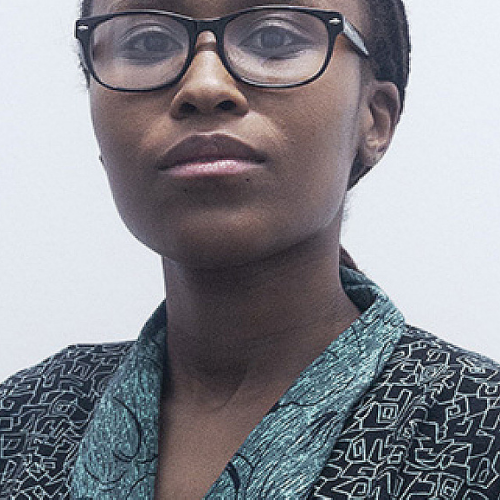 Malebona Maphutse is a Johannesburg-based artist who completed her BA (Fine Art) Degree at the University of Witwatersrand in 2017. She now works both in and out of the academic institution. She enjoys reading, listening to jazz, hip hop, tranquil, reggae, soul, neo-soul, folk, and kwaito music, and enjoys reading and writing poetry in her spare time. Her work has been shown in several exhibitions, spaces, and happenings.
The concept of witchcraft (Boloi/Boloyi) stems from the demonisation of traditional beliefs and customs. In the South African context, there has been a taboo around what African spiritual and traditional practices represent, which has set a preference for a Western-translated, transferred Christianity, thus creating a binary between the two.
Maphutse's work draws from the premise of religious syncretism to realise the links, crossovers, and realistic manifestations as reenactments of both belief systems in the context of Johannesburg, and South Africa as a whole. Both belief systems have a space in which the supernatural is present; both have the power to achieve the impossible for those who believe and desperately need spiritual guidance, healing, and possibilities for a better future.
Throughout her body of work, Maphutse narrates history through her works on canvas, sculptural installation, linocut prints, digital prints, and video. Her digital collages and installations appropriate visuals and language of street flyers, bitingly exploring the historical debt resulting from systemic oppression. Her work seeks to investigate how bodies transcend mere existence and encounter space, to understand the politics of space.
There are currently no artworks by this artist available on Latitudes. Please contact info@latitudes.online if you would like us to source works.